"Star Woman" is a sacred story.
The Kalahari have a story about a Star Woman. It was first recorded in English by Laurens van der Post, an Afrikaner of some renown. It became known to me via three independent routes: a beginning storyteller who had heard it from a well-respected storyteller, and two other accomplished storytellers, each with roots in South Africa.
The story is moving and full of rich symbolism. For one of the storytellers who shared it with me, it continues to serve as a pivot point that helps her better understand her life and the lives of those around her.
And yet, I believe it should not be told. At a minimum, I will not tell it. Why?
The Star Woman is a sacred story. And it seems van der Post likely did not have permission to share it. (To be clear, I don't know for certain, but there is good reason to doubt that he did).
Those outside the storytelling world may ask, "So what?" It is, after all, a beautiful and compelling story, and who is harmed if it's retold?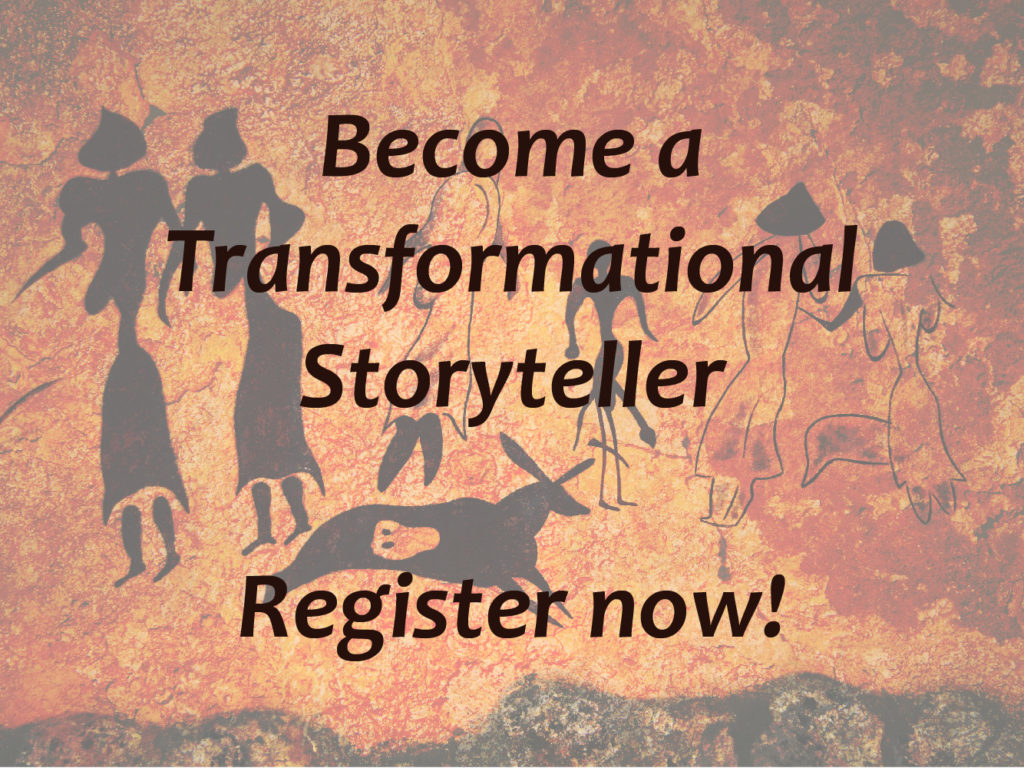 In the world of sacred storytelling, we quickly learn that stories have a special power to transform. For many older cultures, this power is tightly interwoven with the people and culture themselves. Telling a story without the permission of its "owner" – in this case, the culture – is like ripping a limb from a living being because you like the way it looks. The being is sorely injured, the limb withers and dies, and everyone loses.
Many of these cultures – such as the Kalahari, or the many of the First Nations in the western hemisphere – will not tell stories if outsiders are present, and explicitly ban their retelling.
Other cultures, however, are ready to share their stories. Even when they are, though, it's critical to appreciate the deeper spiritual source from which they spring.
Want to learn how to tell sacred stories? Learn more about my Transformational Storytelling program – the next term begins in September, 2019!