All courses are held live online. All course schedules are found on the Events calendar. You may request more information about individual courses and/or sign up for my mailing list here. Subscribers receive discounts on all courses!
---
Joseph the Dreamer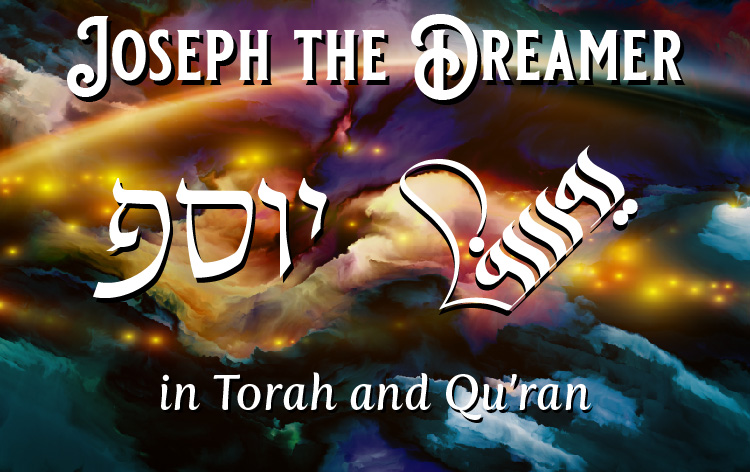 The story of Joseph the Dreamer – a stunning character in both the Bible and the Qu'ran – reveals unexpected riches when read across both texts simultaneously. In this exciting dive into the several stories – there are, in fact, more than two! – people of every tradition will find new meaning and delight in this tale that crosses millennia and traditions.
Four weekly classes will walk through the luxurious pathways and dreams of Joseph with an English rendering of the Jewish and Muslim texts. Open to all traditions – or no tradition at all! – this experience explores honors the faiths that hold these stories dear, while relishing the deeper riches of this complex story independent of any tradition.
You can find the current opportunities for this class on the Events Calendar.
Introduction to Transformational Storytelling
What makes a story "transformational?" Is it the story? The way it's told? The way it's received?
The simple answer is yes. However, a lot goes into creating a transformational storytelling experience: understanding how people learn and grow; understanding the neuroscience of stories; opening ourselves to the deeper meanings that swirl between storyteller, audience, and story in such moments.
Join us for a free, two-hour introduction to Transformational Storytelling, and prepare to open some new doors – and your heart. Register via the Events calendar.
---
Personal Digital Storytelling
This six-week live course will enable students to discover, plan, craft and finalize their own personal digital story. Students develop a 3-4 minute personal story using their own voice, other audio and photographs or other graphics. The result is designed to be shared via YouTube, Facebook, Instagram, or any other media sharing medium available to the students. Students must provide their own computer; an easy-to-use video editing platform is provided for the duration of the course. You can view a sample of these stories by visiting here or watching below.
The cost for the class – including all required software – is $150.