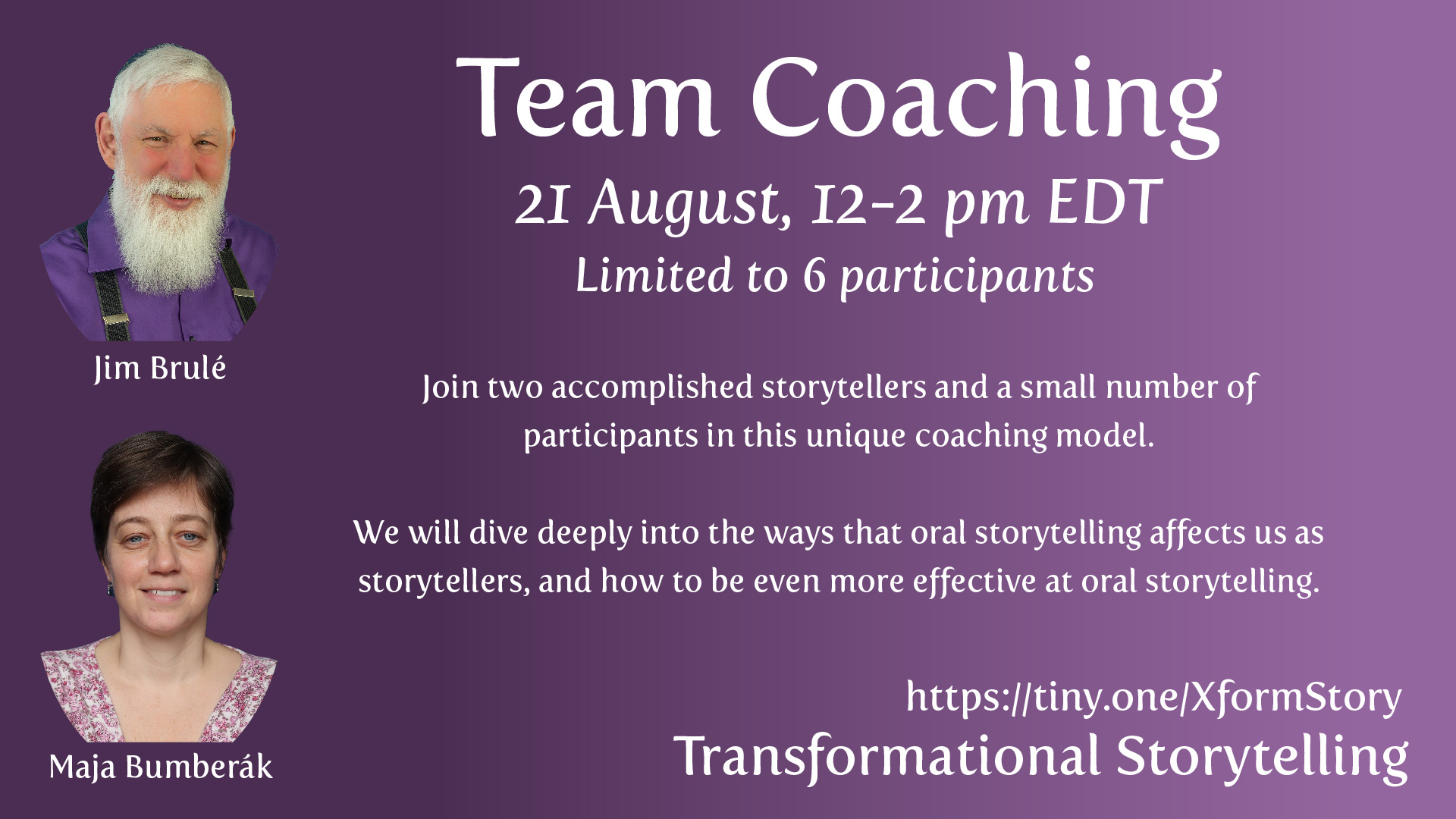 Join two accomplished storytellers – Jim Brulé and Maja Bumberák – in this special one-time event. A limited number of participants will have the opportunity to experience a unique model of coaching – team coaching.
We will dive deeply into the ways that oral storytelling affects us as storytellers, and how to be even more effective at oral storytelling.
Jim Brulé is a storyteller, teacher, coach, and organizational consultant whose experience spans several decades. As a maggid, he creates opportunities for spiritual growth and transformation through encounters with stories, whether in performances, classes, or individual guidance. He has delivered programs to storytelling organizations around the world, and classes in digital storytelling at the university level. His training programs in leadership, collaboration, and issues of implicit bias have been well-received by commercial, non-profit, and religious institutions.
Maja Bumberák is a renowned storyteller, singer, and educator based in Budapest, Hungary. She tours the world, sharing stories and songs from Hungarian folklore and other cultures, in Hungarian and English. She also applies and leads story work in various group processes, where self-awareness and the community- and bridge-building role of stories is emphasized. As a scholarship holder of the Hungarian Academy of Arts, she researches the oral tradition of Hungarian storytelling and conducts training in oral storytelling for teachers, student teachers, and other professionals.