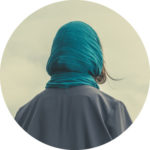 This powerful and highly interactive workshop will inspire your engagement with "the other."
After laying foundational instruction – and a story or two! – you will engage in an exercise designed to evoke a strong, empathic response to being "outside," ultimately invoking motivation to action. Dialogue and collaboration are used throughout; full advantage is made of the power of small groups and immersive creativity.
Come prepared for meaningful interactions and insights. All you need is a little paper, a pen or pencil, and an open heart.