Virtual Event
Diving Deeply – Dream Stories
January 26, 2021 @ 12:00 pm

-

1:00 pm

EST

Virtual Event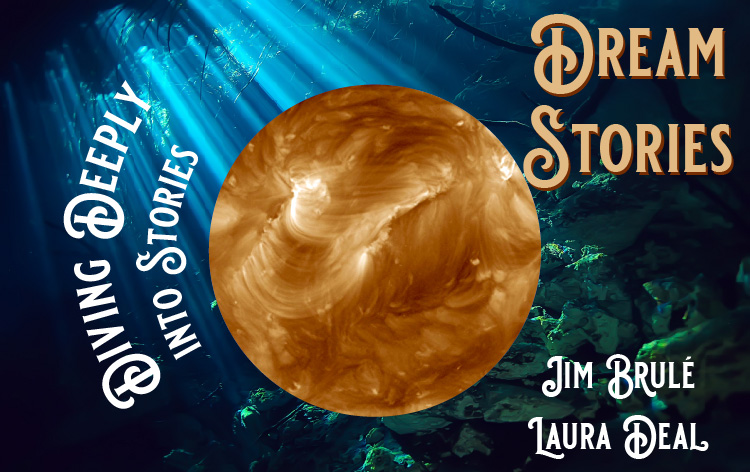 The Diving Deeply series invites participants to explore stories with rich metaphor and mystery, seeking meanings below the surface that often affect the listener – and the storyteller – without their awareness. Participants dissect the stories, their symbols and metaphors, and uncover both the first set of meanings that seem to present themselves and then consider alternative tellings and impacts.
In this series, we will dive deeply into the world of Dream stories. In particular, we'll be looking at "The Peddler of Swaffham" and "The Man who Bought a Dream."
This special edition of Diving Deeply into Stories is being offered with Laura Deal and Maggid Jim Brulé.  In addition to writing and telling stories, Laura Deal studied the deeper meanings of dreams for 18 years with dream expert Rev. Dr. Jeremy Taylor. She's a certified Dream Work Facilitator from the Marin Institute for Projective Dream Work, and the founder of the First Church of Metaphor.
Maggid Jim Brulé is a transformational storyteller, and the founder of the Transformational Storytelling school, of which this program is a part. Brulé also works with organizations and communities to bring the power of storytelling to healing the fractures which so often divide us around race, class, faith tradition, and culture.
A limited number of "Pay as you wish" tickets are available. Likewise, those who can afford more to help subsidize those who can't are encouraged to do so.
This is truly a unique experience to dive deeply into these mystical depths.