Virtual Event
Diving Deeply: "We Are All Related"
July 20, 2021 @ 12:00 pm

-

1:30 pm

EDT

Virtual Event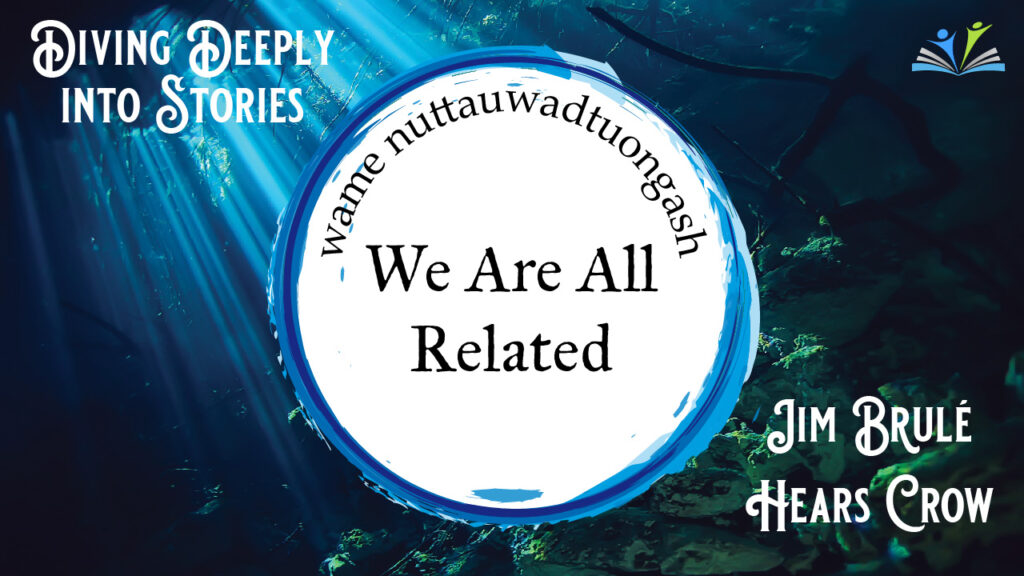 In this class, we will begin by sharing an overview of the multitude of Native American cultures that existed before the European colonization. Stories were and still are at the core of our lives. We will work with stories from different traditions, and then look at the "bones" of the stories and their evolution.
The classes will be led by Hears Crow and Maggid Jim Brulé. Come prepared to relate to these beings through our hearts and bodies as well as our minds, learning to find them both in the world and in ourselves and perhaps to catch a glimpse of the deeper journeys they offer us.
You can register and get more information here: https://www.simpletix.com/e/we-are-all-related-four-classes-tickets-71102
The Diving Deeply series invites participants to explore stories rich in metaphor and mystery, seeking meanings below the surface that often elude the listener. Participants will delve deeply into the stories, discovering in their images both surface meanings as well as deeper patterns; we will also consider alternative tellings and pathways, seeking there a key to our relationship with the unseen forces at work both in stories and in our lives.
Hears Crow Nootauau Kaukontuoh, "she hears the crow", is a woman of the Eastern Woodlands. She lives her life in the tradition of the Nanhigganêuck, the people known today as the Narragansett. She is a Storyteller of Longhouse Tales, told in many different ways including Native Sign Language, call and response, as well as other traditional styles. As a 'kuhkootomwehteâen' (one who shares knowledge) with thirty-five plus years of telling in these different styles, she brings forth the culture of the Longhouse People through their stories.
Maggid Jim Brulé is a transformational storyteller, and the founder of the Transformational Storytelling school, of which this program is a part. Jim also works with organizations and communities to bring the power of storytelling to healing the fractures which so often divide us around race, class, faith tradition, and culture.