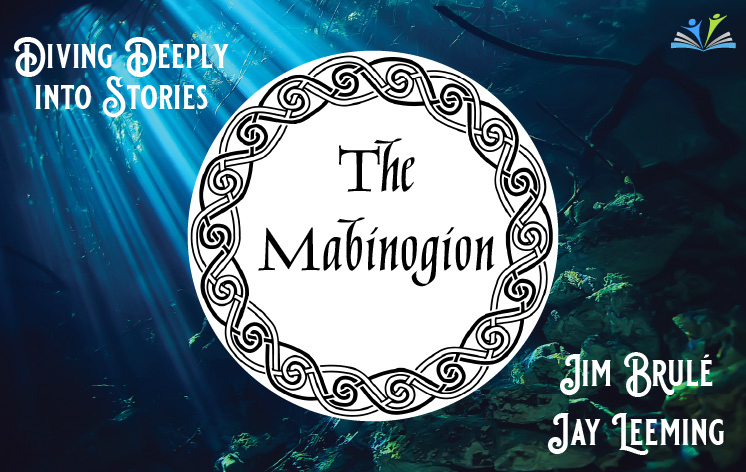 In this class, we will enter the flourishing forest of the Mabinogion, that Welsh story cycle of transformation, wandering, and repair of the relations between ourselves and the Otherworld. We will encounter a cauldron of re-birth, women who transform themselves into animals, a wandering king, and a horse-goddess who cannot be caught. The classes will be led by Jay Leeming and Maggid Jim Brulé. Come prepared to relate to these beings through our hearts and bodies as well as our minds, learning to find them both in the world and in ourselves and perhaps to catch a glimmer of the wild transformations they offer us.
Jay Leeming is a poet and storyteller who in response to Covid-19 told fifty stories online over ten weeks during the spring of 2020. He enjoys connecting the wild river of poetry to the earth-based stories humans have carried in their voices for the last ten thousand years, bringing these stories alive through the Crane Bag Storytelling podcast. He is the author of Miracle Atlas (Writers and Books, 2011) and Dynamite on a China Plate (Backwaters Press, 2006), and the recipient of a fellowship from the National Endowment for the Arts. Recordings and more information about his work can be found at www.JayLeeming.com.
Maggid Jim Brulé is a transformational storyteller, and the founder of the Transformational Storytelling school, of which this program is a part. Jim also works with organizations and communities to bring the power of storytelling to healing the fractures which so often divide us around race, class, faith tradition, and culture.