A Journey through Dying and Living with Stories
March 24 @ 1:00 pm

-

5:00 pm

EDT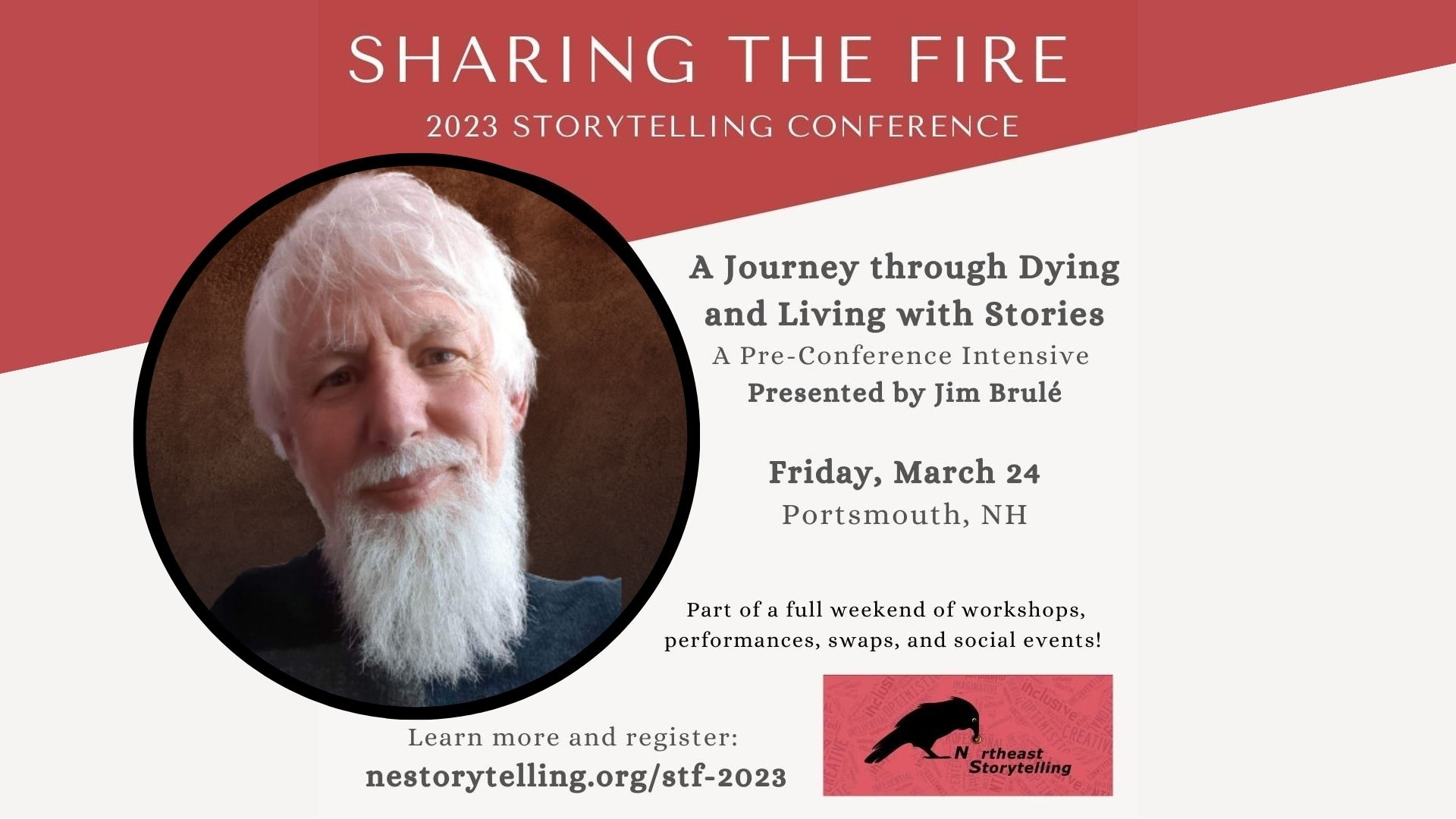 Take a journey exploring death and life through stories, conversations, music, and other creative practices. Traditional stories serve as the seeds to spark conversations and personal reflections around facing our own death, grief, the fear of dissolution, and how to leave loved ones behind. Join the journey to discover your current feelings and inner state, open difficult conversations, and hopefully uncover a space of stillness and peace to hold whatever storms may come.
Learn more and register at https://www.nestorytelling.org/stf-2023/
Jim Brulé is a transformational storyteller, healer, and end-of-life doula. His international storytelling school, accredited by NSN, has been operating for seven years. Jim serves on the boards of NEST and ASST, and is an interfaith chaplain and integrative therapist in homes for the dying, hospitals, and incarceration facilities.