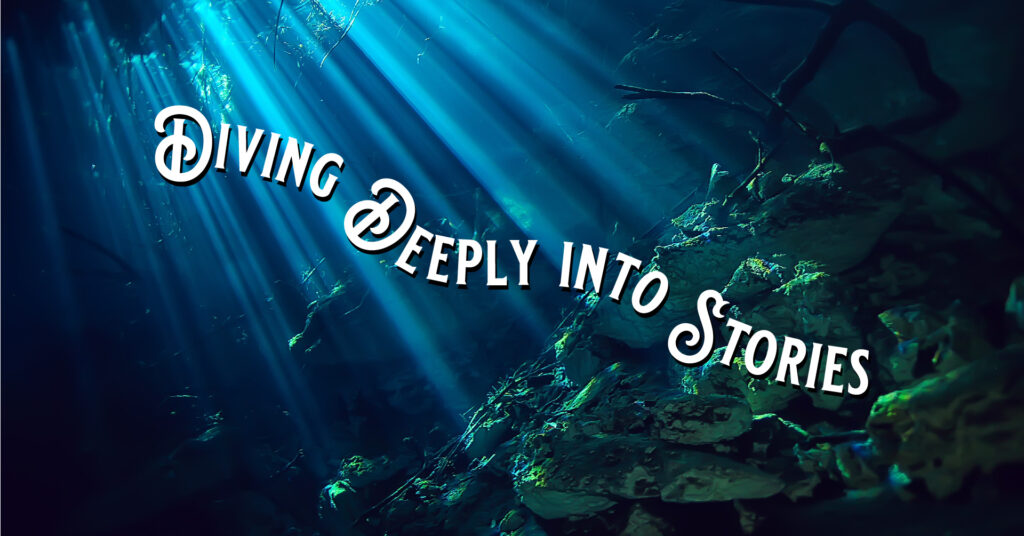 Some stories have meanings swirling deep beneath the surface. As the telling shifts, so do the meanings; as the meanings shift, so do the stories. And as listeners, much can be revealed.
The Diving Deeply series is a highly participatory program that explores stories with rich metaphor and mystery. We seek meanings below the surface that often affect the listener – and the storyteller – without their awareness. Participants dissect the stories, their symbols and metaphors, and uncover both the first set of meanings that seem to present themselves and then consider alternative tellings and impacts.
Participants receive different versions of each story in advance, along with a worksheet to help prepare for the "deep dive." Where possible, video versions of the stories will be available as well. Specifics about each series can be found on the Events page for that series.
Don't miss this unique adventure!
Scheduled Classes
The Mabinogion

With Jay Leeming
4 90-minute classes, Tuesdays beginning 4 May
Enter the flourishing forest of the Welsh story cycle of transformation, wandering, and repair of the relations between ourselves and the Otherworld.
Upcoming Classes
More Jewish Stories
Stories from Indigenous North America

With Hears Crow
July, 2021

Stories from India
Previous Classes
The Power of Names
Dancing with Death
Jewish Stories
Multifaith Stories
Stories of Healing
Joseph the Dreamer
Hungarian Folktales
Stories of Dreams
Mexico and Its Stories
Workshops on Hungarian Epics